Meet the team behind Impressionable Minds
Impressionable Minds staff are specifically recruited individuals that are identified as credible messengers within the criminal justice field. Our facilitators have experienced crime either as an ex-offender, victim of crime or criminal justice expert. We also recruit professional actors and trainers to deliver our curriculum.
Russell has been publicly recognised for his ground breaking work as founder of Impressionable Minds in 2008. He has a passion for educating young people about crime and to work with them to identify and explore the dangers around risk taking behaviour.
Content Manager & Facilitator
Dare joined Impressionable Minds in 2010. As our Content Manager he plays an integral role in designing and writing our PSHE Curriculum workshops. Dare brings with him a wealth of creative experience keeping us up to date.
Helena is an actress, workshop facilitator and artistic director of We Are Bosstress Theatre Company. Recent credits include Auto-Engrain: A One Woman Show, Bridgerton Season 2, and Heart of Stone. Helena is also a Historical Actor at The London Bridge Experience.  She has a passion to work with young people on the issue of mental health and victim awareness.
Adrian leads Impressionable Minds gangs workshops at primary and secondary level. Students and teachers benefit from his thoughtful, deep and interactive sessions which offer sound advice and strategies.
Oliver is an actor and facilitator. He is a graduate of both the Royal Central School of Speech and Drama and the National Youth Theatre of Great Britain. Oliver is a skilled and passionate school workshop facilitator.
Chris  is an international speaker, mentor, creative writer and spokesperson. He was awarded an OBE by Her Late Majesty Queen Elizabeth II for his services to youth work. Chris leads Impressionable Minds crime workshops and assemblies. 
A personable and proactive individual who is highly experienced in group facilitation. Kaesha specialises in domestic violence, drug & alcohol interventions and offender management.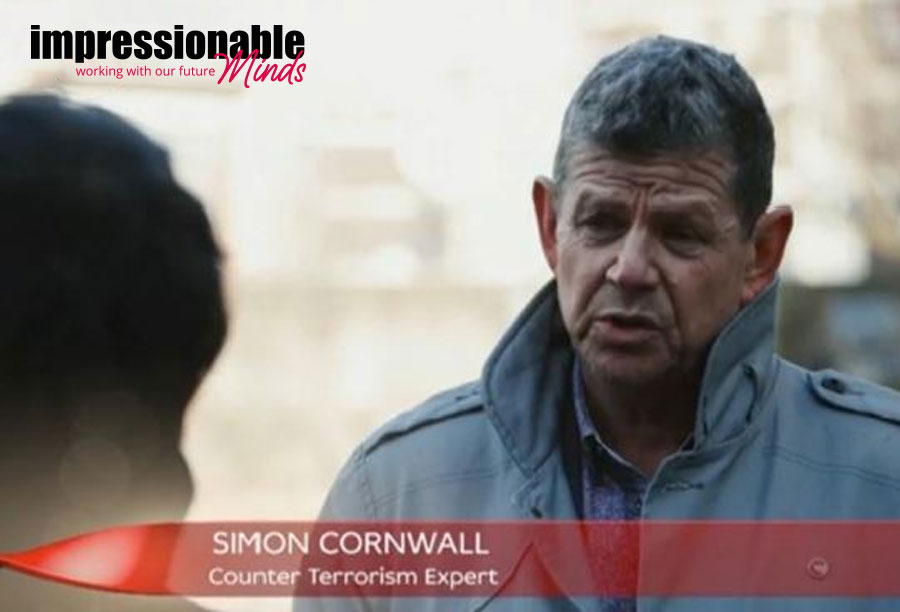 Simon a very experienced Counter Terrorism Consultant and Trainer. He was worked with the United Nations, European Union, Islamic Military CT Coalition and Office of Security and Cooperation in Europe. Simon delivers Impressionable Minds PREVENT assemblies and staff training in schools.